Die Casting Service For Mold
Over the years, there have been a number of processes that are used to make metal parts, most popular being machining and produced by die casting mold. Die casting is a technique for mass-producing metal products and components, and die casting mold is one of the three essential factors in die casting production. It's a process completed on a special die casting mould forging machine. Its basic technological process is: the liquid metal is firstly filled into the cavity of the mold by low or high speed casting, and the mould has a movable cavity surface. It is forged under pressure with the cooling process of the molten metal, which not only eliminates the shrinkage and porosity defects of the blank, but also makes the internal structure of the blank reach the broken grains in the forged state. The comprehensive mechanical properties of the blank have been significantly improved.
A die casting mold is essentially made of two parts and consists of the fixed (stationary) and the movable (ejector) mold halves. The stationary die half is mounted on the die casting machine's fixed fixing plate; the ejector die half is fixed to the movable fixing plate and contains the casting ejector. When ready for casting, the two mold halves are closed and are kept closed on the machine by the die locking force. The contact surface between the two mold halves is called the mold parting or mold parting plane. The opening and closing movements are only applied to the ejector die half. Cavities or undercuts are demolded by mechanically or hydraulically operated core slides (cores).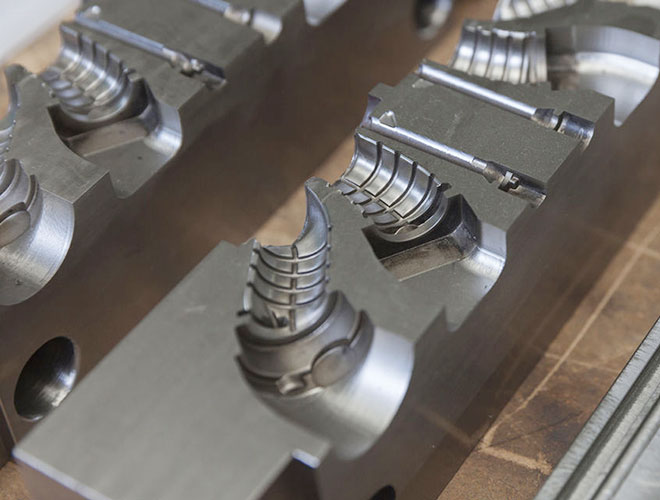 Best China Die Casting Mold Manufacturer – Mold Making Service Company
If you have a projects that needs plastics and metal parts service, you are come to the right place! Junying is a top China mold making service company that specializes in providing quality parts, plastic mold/molding parts and die casting mold and parts with affordable price to a wide range of industries such as Lighting, Medical, Auto, Electrical and more. Molds and molded parts including all finishing steps, surfaces and assembly. With more than 10 years of experience, we are able to produce custom die casting molded parts according to customers' specifications, drawings or samples. We own advanced techniques, highly skilled staff that employ superior tooling and high pressure die casting processes to ensure that the mold parts are of the highest quality and are cost effective. Contact our expert team and get a price for your die casting mold/tooling project, we will quote you a mold price in 24 hours.
Mold Materials For Die Casting
Junying offers die casting mold for aluminum, zinc alloys and steel, stainless steel: 4140, 4130, A36, 1018, 303, 304, 410, 17-4, 2205 Duplex, 440C, 420, 316, 904L, 2024, 5083, 6061, 6063, 7050, 7075, etc.
Mold Production Services
Our die casting die production facilities include our own CNC machining centers, lathes and milling machines, spark erosion machines and a polishing system.
The following equipment is available for manufacturing die casting molds:
CNC milling centers
Lathes and milling machines
Spark erosion (EDM) machines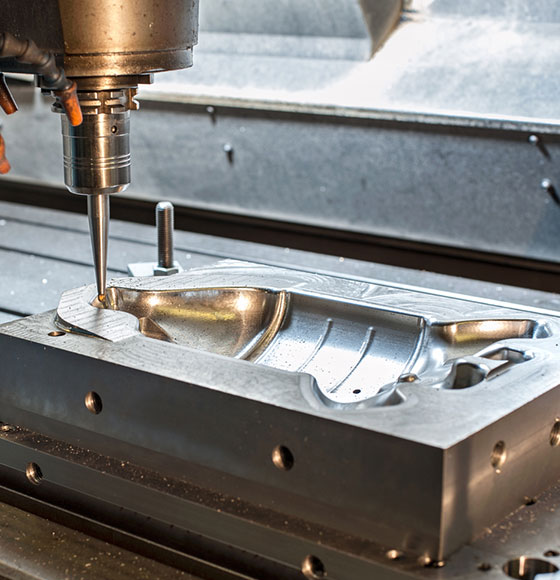 Advantages Of Our Mold Making Service
We have rich die casting mold parts manufacturing experiences for over 10 years and earned a good reputation.
Our engineers can combine multiple processes to reduce costing with their rich experience so the price of our die casting mold products is cost-effective.
Finish the parts in time to provide the strongest support for your R&D projects.
Exceptional customer service and communication.
Do precision die casting molded parts manufacturing according to your drawings or samples.
High production capability and competitive prices.
On-time delivery.