Our Services
Products
Contact Us

Address: #3, Changfu Road, Ludong, Humen, Dongguan, Guangdong, 523935, P. R. China.
Best OEM Die Casting Parts - Custom Aluminum/Zinc Die Castings
Junying (Diecasting-mould.com) is specialized in pressure die casting process and aluminum/zinc metal castings production for more than 15 years, we are capable to provide complex OEM die casting parts for your specific applications and purposes. A thorough understanding of die casting techniques enables us to create cost-effective die casting products with the best performance and exact dimensions to meet your request, premium quality and competitive prices will make your stand out in local market. We'll apply advanced machinery and systems to alleviate risk during the process. Lightweight yet strong aluminum or different zinc materials are available for selection, such as A360, A380, ADC2, etc. Several parts can be cast into a single unit, which simplifies the supply chain. DiecastingMould provides one-stop service for the OEM clients, our custom die casting parts market including door locks, automotive, heavy equipment, lightning, electrical cable clamps, vehicle, and more industries and fields. Whether you require a new product design or OEM die castings of finished design, welcome to get in touch with us, a free quote will be sent back within 24 hours. Mold design and mold making for OEM parts, as well as surface finishing services, are offered for your requirements.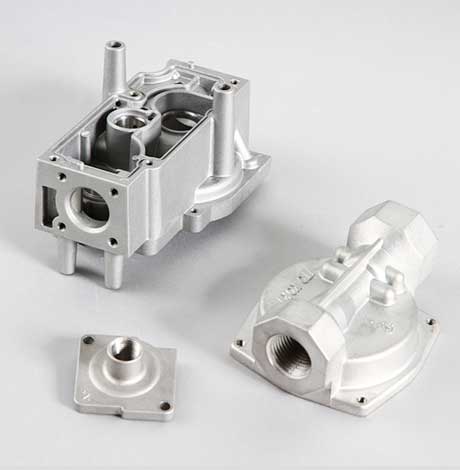 Advantages of Our OEM Die Casting Parts
High efficiency for high volume production runs of complex components
Dimensional consistency, superb surface finishes
Based on your desired specification and configuration adds improvement
Strict quality management and test for our OEM die cast components
Standard or tight tolerance are both available
Skilled engineers and technicians deliver cost-effective solutions
Constant effort to improve the development and performance of casting parts
Extensive experiences in the manufacturing of precision die castings especially lock parts
Fast turnaround, on-time delivery and affordable prices